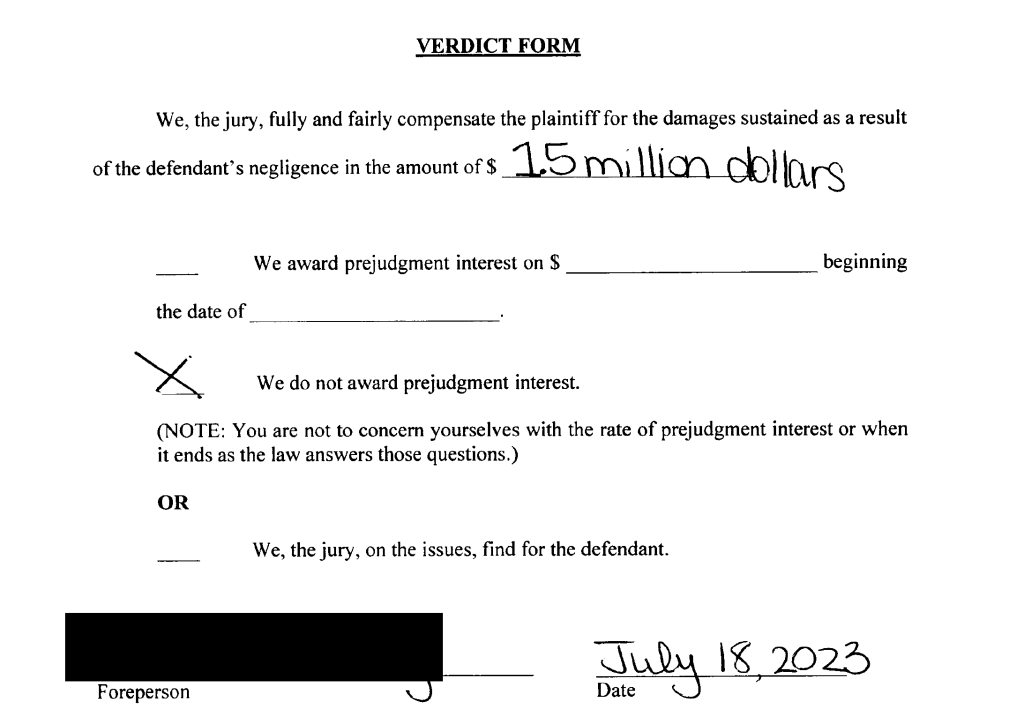 Sharif Gray and Ben Rand tried this case to a jury in Henrico County, Virginia.
Our client tripped on a mat that was poorly positioned at the front of a retail store. As a result of the fall, our client needed a second knee replacement.
The jury came back with a $1,500,000 verdict.